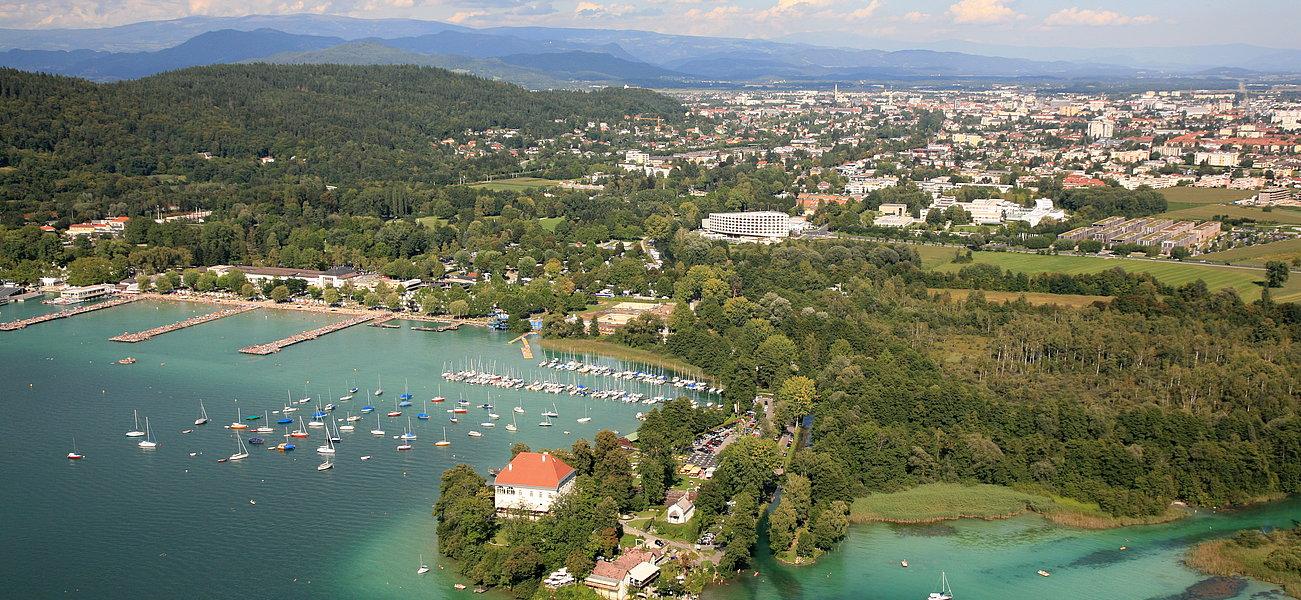 Hello Velden! Hello Klagenfurt!
Dive into city life, culture and the lake itself.
Nothing around Lake Wörthersee is really all that far away. But our resort is particularly well situated. Behind us we have Klagenfurt, the capital of Carinthia, from where you can reach us in around 10 minutes.
So we're perfect for a quick lunch or a chilled-out way to wind down the day. Not least because we have parking for all our guests – we're quite lavish in that respect. We've cast our view out over the green lagoon, where we can see not only the water but also towards Velden. This stylish little metropolis has numerous celebrity fans and is considered as the hotspot of Carinthia.
Bathing in the Austrian south
Lake Wörthersee is 5 minutes from the resort – by foot. What a wonderful neighbour! For those who like to get their feet wet the beach areas of lake Wörthersee are waiting for you!