Conference packages
More physical activity for more productivity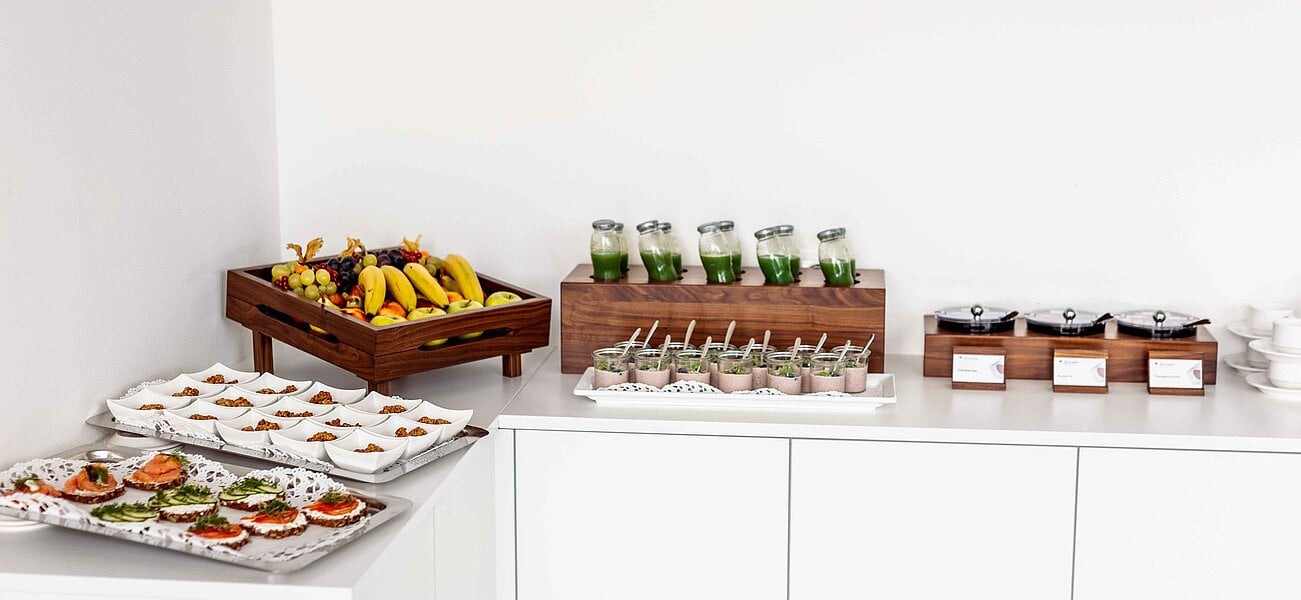 Our MOVE & RELAX philosophy is based on a balanced interplay of exercise (MOVE) and regeneration (RELAX), combined with a healthy diet (EAT) – the perfect combination to ensure a lasting sense of well-being.
Do you know the feeling when your concentration is beginning to flag after a long conference day? When you start to feel a bit tired and drained? We have made it our goal to prevent this phenomenon as far as possible. With our conference packages, you and your attendees may expect the following:
MOVE (an active break): Give us just 10 minutes and our fitness coaches will restore the energy levels of your attendees with energy boosting exercises, including some on the balance pad, all of which may be completed in a suit or dress. We recommend following up the exercises with a bit of fresh air, either in our parkland or on the seminar terrace. You may now resume your event with everyone's batteries fully charged. This service is an optional add-on with every conference booking.
RELAX (an energy-boosting break): During our coffee breaks, we will serve you healthy, tasty snacks (savoury, fruity, sweet) as well as drinks.
EAT: An army marches on its stomach! With this in mind, our head chef will prepare a three-course lunchtime menu or buffet for you and your attendees, making sure that everyone has all the nutrients they need for an active body and mind. A light, nutrient-packed lunch is the perfect way to start the afternoon and will help everyone concentrate on the meeting.
Even the most productive conference day has to end at some point... and when it does, our MOVE & RELAX wellness area on 1,600m2 is the perfect way to bring it to a close. For head-to-toe relaxation, look no further! Those who find it easier to unwind while staying active should head for the fitness lounge, the sport's pool or one of the running trails on the eastern shore of Lake Wörthersee.

Conference packages price list