Brunch in Klagenfurt am Wörthersee
at the Seepark Resort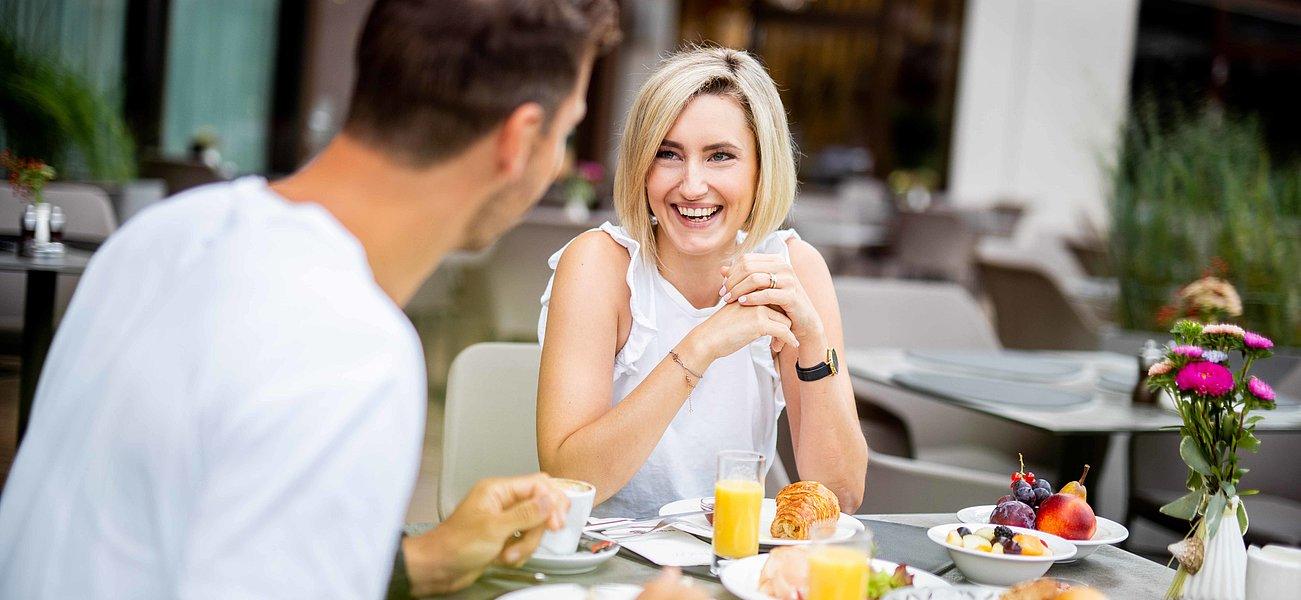 Make mine a brunch, please
Sundays were made for brunch. Or was it the other way round? We're not quite sure any more. What we do know is that, in our Seepark Laguna restaurant, Sundays and all public holidays are reserved around midday for a good long brunch. We also do themed brunches. By that, think less along the lines of Star Wars or 70s retro and more along culinary lines like seasonal asparagus or foraged mushrooms. So from 11:30 to 14:30, you can dedicate yourself to the thing that we love most: enjoying yourself! And it is by no means reserved just for hotel guests. Everyone in Klagenfurt, Velden and the surrounding area is welcome to come and sample what our chefs and their team can magic up. The show starts with an aperitif and breakfast dishes that evolve over time into more of a lunch.
... this calls for a long lie and a proper feast! From 11:30 to 14:30.

Book a table now!
*Price including aperitif, brunch and drinks from the buffet. Children under 6 eat for free,
children under 11 eat half-price.