Tennis holiday in Carinthia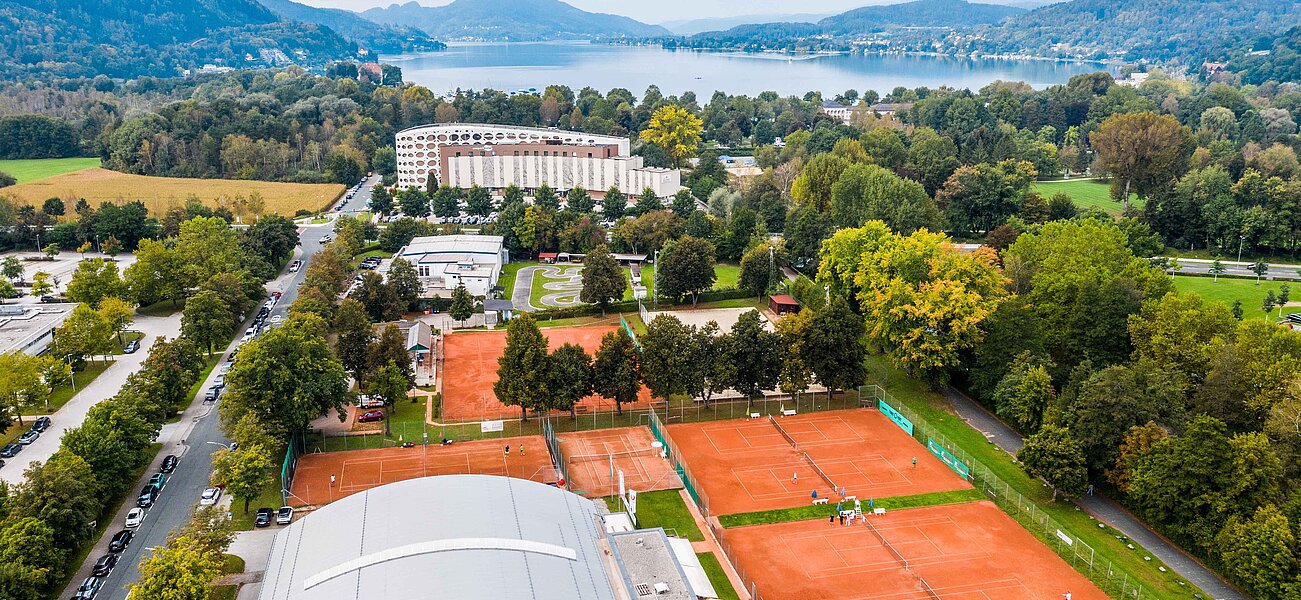 Your tennis holiday in Klagenfurt am Wörthersee
Tennis is a popular sport for all age groups and makes a perfect change from cycling or hiking. The local tennis complex is just around the corner, offering perfectly groomed courts and lots of space. The Wörthersee region is a great destination for tennis fans, with a Mediterranean climate that enables them to spend many hours on the court. Whether pro or beginner, the courts of the Sportunion in Klagenfurt are there for you to enjoy!
With the tennis package of the Seepark Wörthersee Resort, you can experience a one-of-a-kind tennis holiday in Austria's most beautiful region. A perfect mini-break that comes with all the trimmings. Enjoy the view across our beautiful parkland while lingering over a sumptuous breakfast and recover from the day's exertions in the evening.
For dinner, you will be treated to a balanced, healthy MOVE & RELAX 3-course menu at the Restaurant Laguna. And in the Seepark's MOVE & RELAX area, you will find everything you need for head-to-toe regeneration. The indoor pool and the sauna are wonderfully relaxing and make a perfect balance to an active tennis holiday:
Standard room per night from EUR 219.00
Superior room per night from EUR 234.00
A tennis court for amateurs and professionals
The tennis court run by the Sportunion is just a three-minute walk from the Seepark Wörthersee Resort. If you are looking for the perfect setting for a tennis holiday in Austria, look no further! Excellently groomed courts and a complex to please even the most demanding players await. Book your court of choice at a rate of EUR 10.00 per hour, choosing between 12 sand courts.
You fancy a round of tennis but didn't bring your gear? No problem. Our rental station doesn't just stock yoga mats and SUPs, but also offers a large selection of tennis-related equipment. In the tennis season between April and October, you can rent racquets and balls at our rental station directly at the hotel.