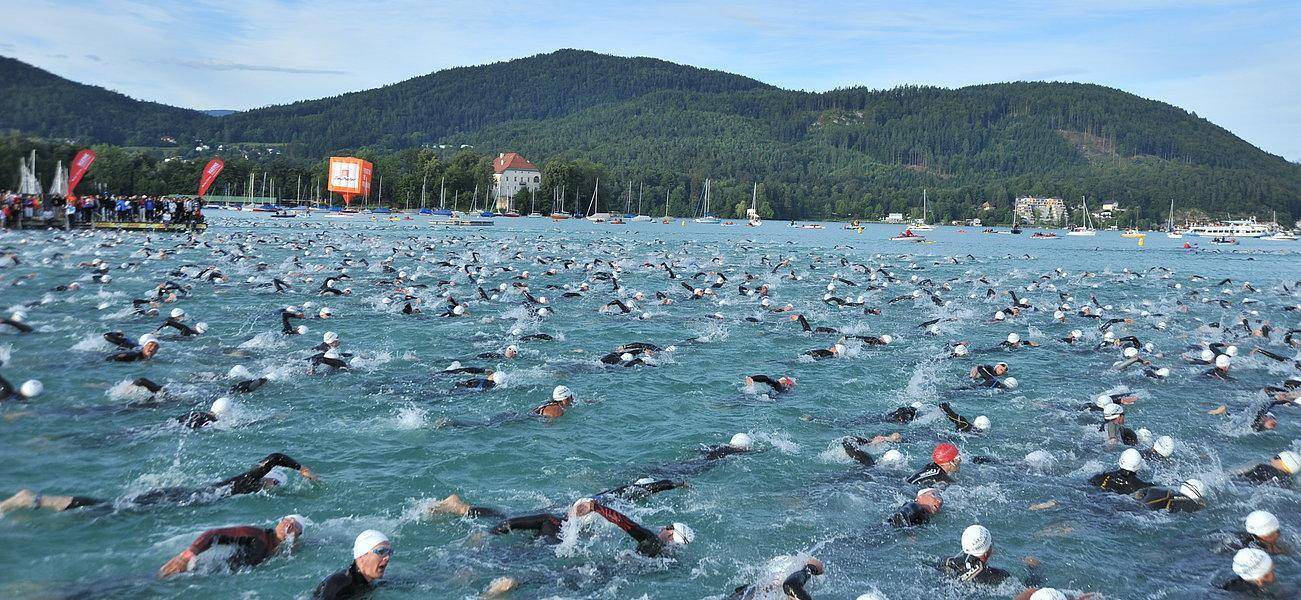 Right in the middle of it ...
... not just standing on the sidelines!
There's always something going on at Lake Wörthersee and in Klagenfurt too ... and we love that! We get the most varied of guests when there is: from elite athletes to pop stars, from cabaret acts to actors and, of course, all those who wouldn't want to miss the show. Here are a few of the highlights of our region:
IRONMAN Austria-Kärnten
Each year when these men and women of steel come to fight for the title, we are always right in the thick of it as official race hotel. A 3.8km swim, 180km cycle and a 42km run await the participants of the Ironman Austria. On the day itself, the routes for each part come right past the hotel and we love that!
Starnacht am Wörthersee
Pop stars, pop stars and more pop stars ... Austria's biggest pop music spectacle takes place every July in the eastern bay of Lake Wörthersee in Klagenfurt. Where's that? Directly opposite us. It's a date with stars like Helene Fischer, Al Bano Carisi, Peter Kraus and Conchita Wurst, who enjoy spending their time with us when they're not on stage.
Theater Sommer Klagenfurt
A bit of culture can't do any harm, so our summer guests get discounted tickets for THEATER SOMMER KLAGENFURT. Carinthia's most unusual open-air theatre in the centre of Klagenfurt's old town guarantees a wonderful evening. Well-known material from world literature is given an original and fresh dramatic retelling on the stage in the inner courtyard of the Klagenfurt town hall – using unconventional means.
Find out more about events in the area here: