Performance diagnostics & group trainings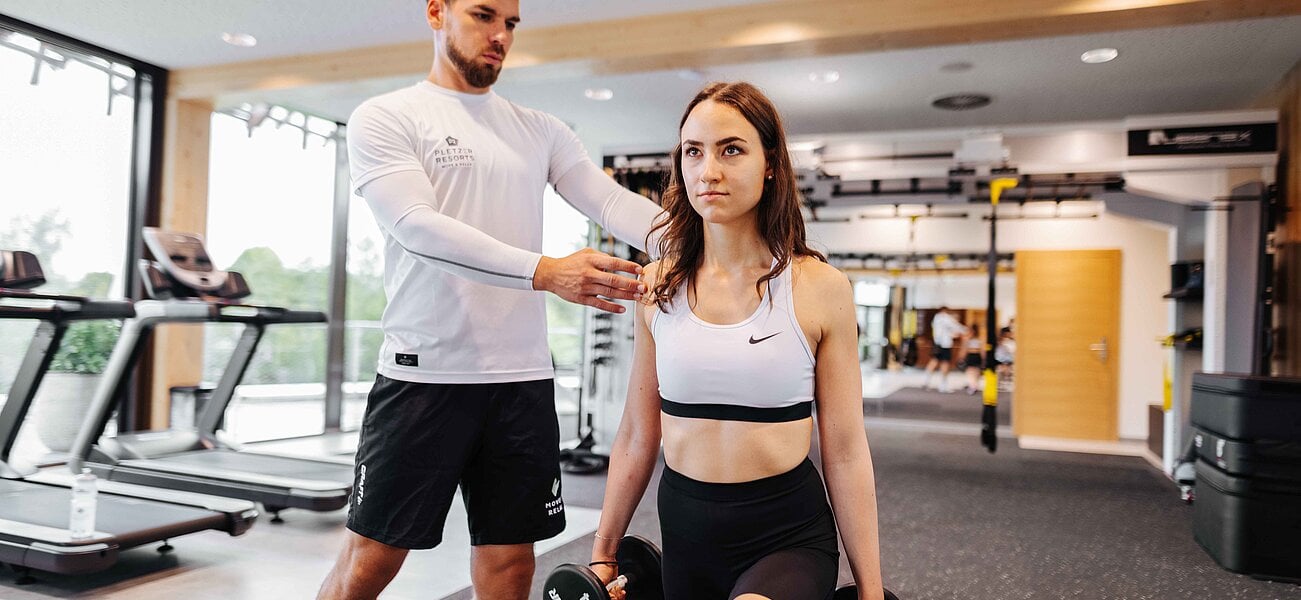 In a wonderful natural setting it is much more motivated to train. But also our indoor MOVE area makes every athlete's heart beat faster. You have the choice between training sessions with a personal trainer or sports science performance diagnostics.
Our trainers will determine your current fitness level and then draw up a customised workout plan based on the results. Individual exercises that you can also do at home are drawn up jointly with a focus on healthy joints, a stable, strong torso, a flexible spine and strong legs and arms. Your personal goals will also be taken into account. Look for ward to learning new motion sequences in our state-of-the-art Move Room and to integrate them into your daily routine back home!
50 min for EUR 79.00

Spiroergometry on the exercise bike (incl. consultation)
Spiroergometry refers to an ergometric stresstest that is conducted on a bicycle ergometer. Your breathing is measured while you are exercising and your heart frequency is recorded to determine your overall performance. Spiroergometry is considered a useful health check and provides all sorts of valuable information on your individual fitness. This diagnostic tool is suitable for all fitness levels and our resident sports scientist will analyse your results. Use the opportunity to discuss your data with your trainer afterwards and to jointly come up with a training recommodation.
90 min for EUR 159.00
Bioelectrical impedance analysis (incl. consultation)
This analysis provides a detailed overview of your current physical state. Our trainers will then advise you on how to optimise your metabolism. Your body's water, muscle and fat content will be the basis of an individual nutrition and training recommodation drawn up by our sports scientists. Exercise, regeneration and nutrition are the three main pillars of a health-promoting lifestyle.
50 min for EUR 49.00