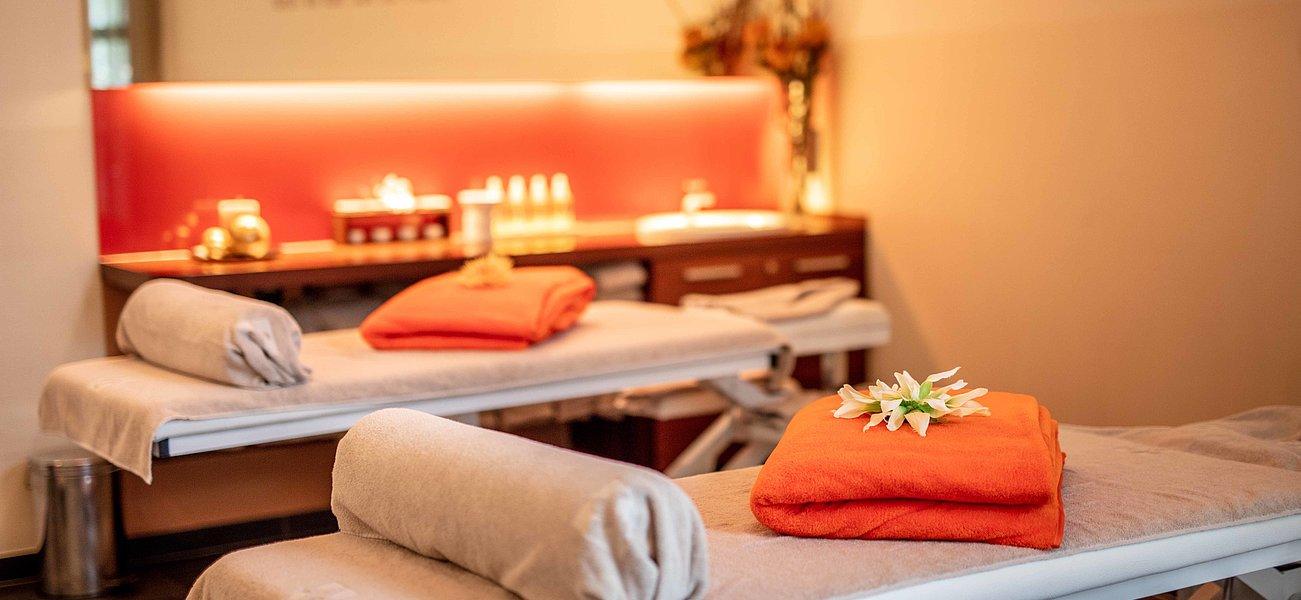 Our selection of body wraps offers the right solution for every skin type. In combination with a peeling, treat your body to a time-out from everyday life. Empty energy reserves are replenished in our Quantas lounger.
This natural, moisturising peeling gently removes dead skin cells. Cell renewal processes and the blood flow are activated ... leaving your skin feeling velvety-smooth.
25 min for EUR 31.00
This intensely nourishing pack with natural plant oils provides an intense moisture boost that your skin will love.
25 min for EUR 35.00
This seaweed pack regenerates, detoxifies and deacidifies the entire body. The metabolism is stimulated, accumulated water is removed and the skin's moisture levels are given a boost.
25 min for EUR 35.00
This natural moor pack boosts the circulation and the metabolism, thereby increasing cell activity and stimulating the immune system. Thanks to its anti-inflammatory effect, it particularly recommended for
tense and hardened muscles after exercising.
25 min for EUR 35.00
The perfect combination for skin in need of extra care. A natural peeling gently removes dead skin cells, ideally preparing the skin for the ingredients of the body pack of your choice.
50 min for EUR 63.00
Quantas Lounger - The energy miracle
The Quantas lounger is perfect for replenishing your energy levels. The combination of light, magnetism, frequencies and deep heat provides a unique sense of relaxation on all levels.
60 min (incl. time for showering and getting changed) for EUR 48.00