Meetingpackages
With activity to more productivity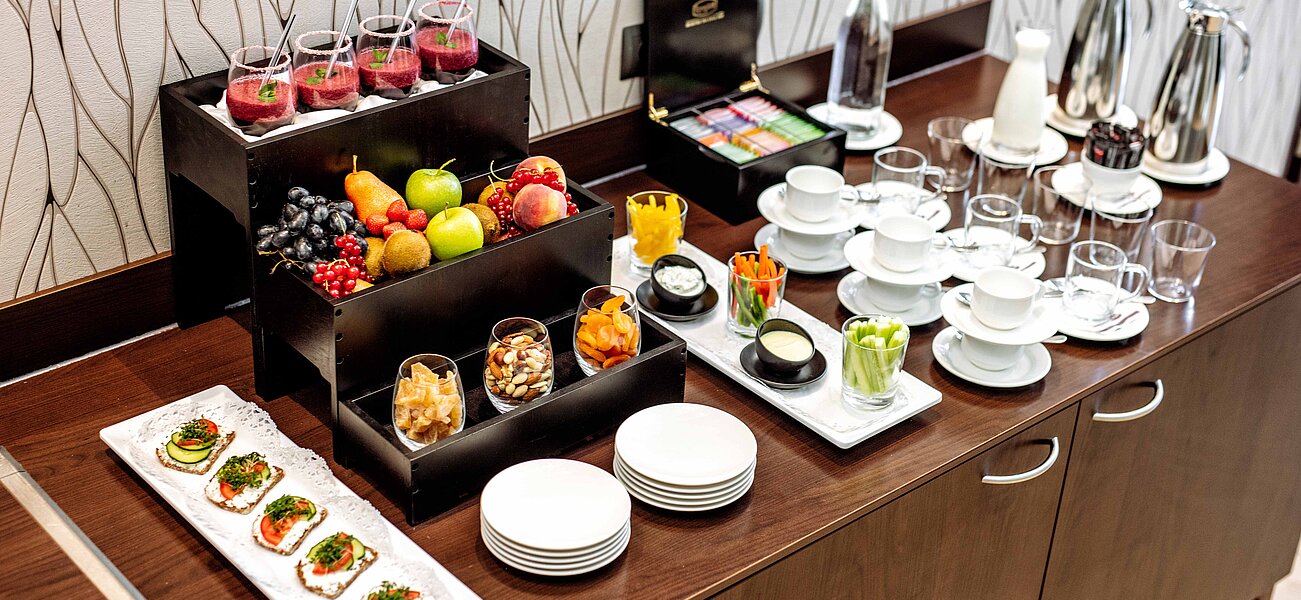 The MOVE AND RELAX concept is based on a balanced combination of movement (MOVE) and regeneration (RELAX) accompanied by a healthy diet (EAT) to achieve a lasting sense of well-being.
Do you know the feeling, when concentration drops on a demanding seminar day? You feel a little tired and exhausted? With our Move & Meet concept we have made it our goal to counteract this phenomenon. By booking our conference package, you and your seminar participants can look forward to a pleasant stay:
MOVE (an active break): give us 10 minutes and our fitness trainer will get your participants going again. With activating exercises, partly on the Balance Pad, which can also be done in a suit or dress. Afterwards we recommend a few minutes in the fresh air in our park or on the seminar terrace. And the seminar can continue with new energy!
RELAX (an energy-giving break): We serve healthy and tasty snacks (spicy, fruity, sweet) and drinks.
EAT: If you do something, you have to eat something. That's why we offer a 3-course menu or buffet for lunch as recommended by the chef. In this way, the participants are provided with important nutrients so that body and mind remain efficient. With a light, vital lunch, one starts the afternoon fresher and can concentrate more easily on the meeting.
But even the most beautiful seminar day comes to an end ... and then 900 square meters of wellness await the participants in our Move & Relax area. For the RELAX part so to speak. But if you prefer an active break, you can work out in the fitness room, swim a lap in the pool or test one of our running tracks ... directly along the Wörthersee.

Make a non-binding request now